Mandatory Palletization of Cargo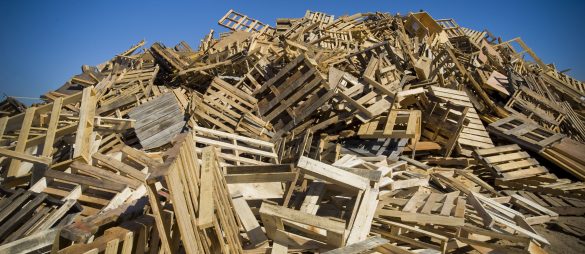 The Federal Government also has directed all containerized cargoes coming into Nigeria to be on a pallet. The new guideline is applicable for all Nigerian-bound cargo departing from various origin ports as from the 1st of January, 2018.
However, goods already loaded for shipment to Nigeria prior to this date will NOT be affected by the palletization policy.
The list of cargoes of goods that may be exempted from palletization, where it is absolutely necessary is expected to be placed on the website of the Federal Ministry of Finance and Nigeria Customs Service in the coming days.
However, it is necessary to point out that there will likely be a penalty for non-compliance.
GMT suggests that all local Clients consider the option of processing an Annual Nigerian Plant Quarantine Services (NPQS) permit for pallets to accommodate their shipments or to pay the charges per container as they arrive Nigeria.
Simultaneously, the supplier is required to ensure that the wooden pallets are treated with the provision of either of the following:
Fumigation Certificate for Pallets carrying IPPC Logo OR
Original Phytosanitary Certificate plus the fumigation certificate for Pallets without IPPC Logo
Note: The Phytosanitary certificate must be from an authorized body from the country of origin. Please ensure that all shippers/suppliers are fully aware of this new ruling because no leniency will be granted.